Cosmetic Dental Services in State College, PA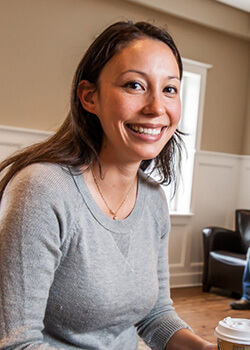 Cosmetic Dentistry is one of the most rewarding aspects of dentistry because it can provide the patient with a new found self-confidence. These esthetic and rehabilitating procedures can range anywhere from teeth whitening to a more advanced smile makeover. To determine which procedure may be a good fit for you, Dr. Jeanmenne and his team utilize digital technology and lab fabricated models to analyze each case to provide the best long term solution. We have added a Smile Design Studio to help patients with the planning process of their cases.
We Offer Free In Office Smile Consultations
Interested, but not sure if you are in need of cosmetic services? Email us a dental "selfie" to gain valuable feedback as to what services may be beneficial for your wants prior to scheduling your consultation. Include the following:
Picture of your full face while smiling
Close up photo of a smile (Try to smile as big as possible)
Description of what you are looking to achieve
Email all of your dental "selfies" to info@designerdental.com for your complimentary evaluation.
Porcelain Veneers
Veneers are thin materials placed on the surface of teeth that provide a more conservative approach to improve a variety of dental imperfections, including chips, cracks, gaps, and stains. For more advanced needs, dental crowns or fixed bridges can also be used to encompass the entire tooth and produce the same desired results to improve the patient's esthetic appearance. Porcelain veneers are fabricated using the highest quality porcelain materials to provide a natural looking yet durable solution. These types of cosmetic restorations are essential to providing resolutions to correct gaps, crowding, stains and chips, offering patients the picture perfect smile of their dreams. This virtually painless procedure begins with a preparation appointment. Dr. Jeanmenne removes a small amount of surface enamel from teeth in order to allow the veneer to blend seamlessly into the smile line. Then, our team captures impressions of the prepared teeth that will be used by our dental lab to craft the veneers, and places a temporary cosmetic solution. Once we receive the custom veneer, patients return to our practice to exchange their temporary for a permanent porcelain veneer.
Porcelain & Composite Fillings
Before the advancements in dentistry, amalgam or "silver" fillings were the standard of care. However, we now have the ability to replace these existing fillings with porcelain fillings called Inlays or Onlays or simply by using a composite or "white" filling material. Replacing these restorations can help patients become healthier by removing the amalgam material that contains mercury and new areas of decay as these fillings start to break down over time. In addition to the health benefit, the tooth becomes more natural looking as if it was never filled.
Cosmetic Bonding
For those patients who may be looking for a "quick fix" on a tight budget, cosmetic bonding may be the ideal solution. Bonding is the process of attaching tooth colored composite resin material to the existing tooth structure opposed to completely covering the natural tooth with a more extensive porcelain solution. This option can help reshape teeth, close gaps, repair chips, or even improve the appearance of discolored teeth. For minor imperfections, cosmetic bonding can be a more conservative and inexpensive alternative to veneers or crowns. The process is completed in just one visit using the same method and materials we use for tooth-colored dental fillings. We may need to remove a small amount of damaged dental structure. We then apply the putty-like resin directly to the surface of teeth where the composite material fills even the smallest grooves in teeth creating a solid bond, and seamlessly perfecting minor cosmetic flaws.
Teeth Whitening
There are many whitening options, from over the counter toothpastes, strips, and oral rinses to more advanced, professionally administered products. However, if you are going to invest time and money on a solution to brighten your smile, we recommend our advanced Zoom! whitening systems to achieve the desired result. Depending on your preference, we offer both in office and take home products. Regardless of the option you choose, all patients are given trays that are custom fit to their mouth to be able to treat or touch up areas as needed over time. Store bought whitening products promise dramatically brighter smiles, but in most cases, these products are unable to deliver on these promises because they use low levels of the active whitening ingredients and the one-size-fits-all application trays don't effectively keep the gel on teeth and neutralizing saliva out. Our in-office and at-home whitening with Zoom! brightens smiles up to ten shades in as little as a single visit to our office. To get started, find your shade using our shade guide to determine if whitening is right for you. If you decide you'd like to brighten your smile, we can discuss whether in-office or take-home treatment is the right choice. In-office treatment is fast and completed by a dental professional for safe, predictable results. At-home whitening is great for patients who want to whiten more gradually, who have sensitive teeth, or who want to touch up in-office whitening.
Designer Dental Smile Make-Over
Sometimes to get the best results, a combination of dental services may be the best solution to get your "Designer Dental" smile. That is why we also offer complete smile makeovers to give a patient a full smile they can be proud of. We customize each treatment plan to best fit the patient's budget while also giving them a solution that will meet their goals.
Patients may visit our office complaining that their teeth are "stubby" or their smile is "gummy." Often, the real issue has nothing to do with the teeth. Instead, the shape, size, or positioning of gum tissue adversely effects the overall appearance of smiles. In these cases, we may recommend a procedure known as gum recontouring. This procedure involves the removal of gum tissue in order to make teeth appear longer or make the amount of gum coverage over teeth even throughout the smile. Gum recontouring may be a purely cosmetic procedure, but it can also be used to prepare teeth to receive a dental crown or fixed bridge. This procedure, crown lengthening, is the removal of gum tissue around a specific tooth to expose adequate healthy tooth structure to support a restoration. However, the surrounding soft tissue is typically reshaped in order to preserve the naturally even appearance of the smile.
Digital Imaging/ Virtual Smile Designing
If you've ever considered cosmetic dentistry but have no idea where to begin, you're not alone. Most of the patients we treat don't know what treatments they need to achieve their ideal smiles. That's where virtual smile designs come in. At Centre Cosmetic Dentistry, we have a large smile design suite where we capture high quality digital images of patients that are used to create sample images of potential results. We capture digital images of the smile and the patients' face. Then, we use a specialized smile design program to manipulate the images to demonstrate a variety of possible outcomes. In real time, patients can see the difference any number of changes to the treatment plan will make. We can even send images home with patients, so they can ask friends and family members for input before finalizing their treatment plan. These smile design sessions are intended to help patients feel completely confident in every treatment before we ever begin.