Bring Back Your Smile with Partial, Full, or Hybrid Dentures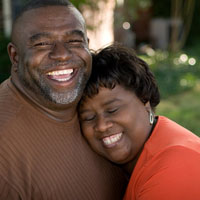 If you have multiple missing teeth, then it's likely that they cause you problems on a daily basis. Maybe they make you smile less and hide your teeth, or perhaps they prevent you from enjoying your favorite foods. For some, the gaps in their teeth can even make it hard for them to communicate, causing them to slur their words. If any of these issues sound all too familiar to you, then dentures in State College may be exactly what your smile needs. Centre Cosmetic Dentistry can provide a variety of dental prosthetics that are ideally suited to each patient's unique smile, and with one, you'll finally be able to enjoy life like you used to.
Missing a Few Teeth? Partial Dentures Can Help
Partial dentures replace multiple missing teeth while seamlessly fitting in among a patient's remaining teeth. They basically complete the smile like the missing piece of a puzzle. Like all modern-day dentures, they are made of prosthetic ceramic teeth set in an acrylic, gum-colored base, and they are held in place within the mouth using small metal clasps that attach to neighboring teeth.
Partial dentures are always custom-made so they can restore a patient's smile both cosmetically and structurally, and they can help improve a patient's ability to eat, speak, and even smile.
Missing an Entire Row of Teeth? Full Dentures May Be For You
Full dentures are what people usually picture in their mind when talking about dentures. They are used to restore an entire row of missing teeth, and they are held in place using natural suction against the gums and/or a small bit of denture adhesive.
Full dentures, in addition to enabling a person to eat and speak normally again, can also be used to correct jaw alignment issues that stem from missing teeth. They even provide support for the lips to give the face a younger, fuller appearance.
Hybrid Dentures: The Next Generation of Dentures
Hybrid dentures are the newest type of dentures, and they are named as such because they combine dentures with dental implants, the most state-of-the-art method of replacing missing teeth available today.
Rather than relying on natural suction or metal clasps for support, hybrid dentures are held in place by attaching them to small, titanium posts that are positioned within a patient's jawbone. This allows them to provide a number of advantages over traditional removable dentures:
Because the denture is anchored directly to the jaw, it will have a much more secure fit than a traditional denture.
The dental implants actually support the jaw from within, helping it maintain its shape and strength over time. This, in turn, will ensure that the denture's fit will stay more consistent much longer.
Hybrid dentures enable a patient to have a bite force more similar to natural teeth, allowing them to eat a wider range of healthy foods with ease.
Which One is Right For Me?
If you're interested in replacing your missing teeth, simply contact your dentist in State College, Dr. Robert Jeanmenne, for a consultation, and he'll be able to discuss all your options and suggest which one he thinks is right for your smile.
An incomplete smile is truly a daily burden, but it doesn't have to be anymore. With the right denture, we can restore your smile's appearance, function, as well as your quality of life. To learn more about how dentures can help you with your missing teeth in State College, please contact us today.