Transform Your Smile with Porcelain Veneers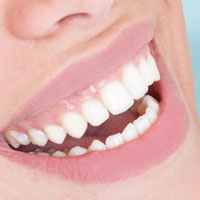 When you look at your smile in the mirror, what is the first thing that you notice? If you're like many Americans, it's the flaws that instantly jump out at you. Having a smile with stains, chips, cracks, or gaps can easily make you feel self-conscious and be a huge drain on your confidence. You just wish there was an easy way to eliminate your imperfections so you could stop worrying about people noticing your teeth. If this sounds like you, then porcelain veneers in State College are exactly what you're looking for. With just 2 easy appointments, your cosmetic dentist, Dr. Robert Jeanmenne, can use them to completely transform your smile so that you're always ready and willing to show it off.
What Are Porcelain Veneers?
Porcelain veneers are actually extremely thin ceramic coverings that are bonded to the front of the teeth, and they can improve your smile's appearance in every way you can imagine. With just one treatment, they can:
Instantly whiten your teeth
Fix chips and cracks
Close obvious gaps
Make the teeth appear more uniform
Straighten slightly misaligned teeth
The reason porcelain veneers are so popular today is that they are actually able to eliminate all of these flaws at once. That means no matter what your smile looks like now, just using porcelain veneers, we can guarantee that you'll walk out of our office with one you love.
Porcelain veneers are always custom-made by a master ceramist, and you can get just one on a single tooth or an entire set to completely makeover your smile. The choice is up to you, and the results are always amazing.
What Is the Procedure Like to Get Porcelain Veneers?
The process of getting porcelain veneers all starts with a consultation with your dentist, Dr. Jeanmenne. At this appointment, you'll get a chance to talk about your smile goals, and we even encourage you to bring pictures of what you consider to be the perfect smile.
Once Dr. Jeanmenne has determined that porcelain veneers are the best way for you to get your desired smile, he will start the procedure by gently buffing off a small portion of your enamel. This is so the veneers will lay flat. He'll then take an impression of your teeth, and this will be sent to a dental lab to make your permanent veneers. While they are being made, you'll be fitted with a temporary set so you can "test drive" your new smile.
When you return for your second visit, Dr. Jeanmenne will remove your temporaries and bond your real veneers directly to your teeth. After checking their fit and making a few final adjustments, your new smile will be ready for the world! All you need to do to keep your veneers looking pristine for decades is brush, floss, and regularly visit Centre Cosmetic Dentistry for checkups.
Come Get Your New Smile!
If you're interested but still not quite sure if porcelain veneers are right for you, there's an easy way for you to find out. Simply take a picture of your full face while smiling and email it to us, and we'll let you know if porcelain veneers could help improve your smile. It's just that easy!
The smile you've always wanted could be just 2 appointments away! To learn more about porcelain veneers, or schedule your first consultation, please contact us today.