Centre Cosmetic Dentistry Blog
April 8, 2018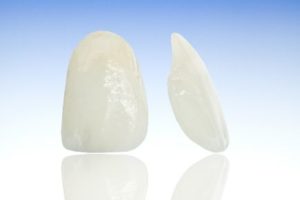 With most of the things we use in our everyday life, many people are involved in making the final product. One person makes the parts, another assembles them and yet another does the final quality check. You might be surprised to hear it, but dental work is no different! Although you primarily interact with your dentist, there are a lot of people "behind-the-scenes" that have a big impact on how your final result will look.
As a cosmetic dentist in State College, we've used porcelain veneers to give many of our patients the smile of their dreams. But where do we have our veneers made and do the materials used to make them matter? Keep reading to learn more!
Comments Off

on Where Are Veneers Made? Ask Your Cosmetic Dentist in State College!
Older Posts »