Meet our Friendly Dental Team
Megan, Business Manager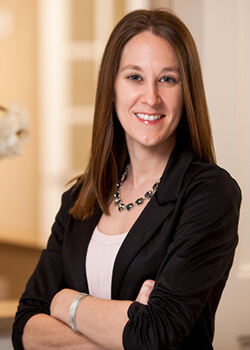 Megan has been working with Dr. Jeanmenne for four years now. She received her Bachelor's in Marketing and Management from Penn State Altoona before moving on to achieve her Master's in Business Administration at the University of North Carolina at Pembroke. Today, her favorite thing about her job is seeing the transformations of the cases their team handles from start to finish.
Originally from Huntingdon, Megan lives with her Yellow Lab named Abby. In her free time, she enjoys playing volleyball, boating, and spending time with friends and family. She actually coached Division II College Volleyball while at North Carolina!
Rachael, Dental Hygienist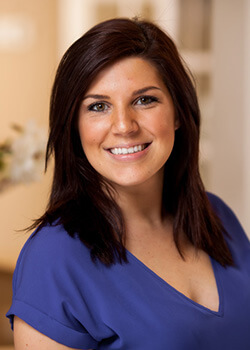 Rachael has been working in dentistry for the past four years, having spent two of them as a member of our team. She attended Allegany College of Maryland and is certified in CPR, local anesthesia, OSHA, and X-rays. She loves creating relationships with patients and helping them change their smiles and improve their lives!
Rachael is originally from Mercersburg and has a husband named Dustin, a son named Barrett, and a dog named Cooper. Outside of work, she enjoys fitness, being outdoors, golfing, hiking, and boating. She and her husband also foster and rescue Pitbulls.
Amy, Dental Hygienist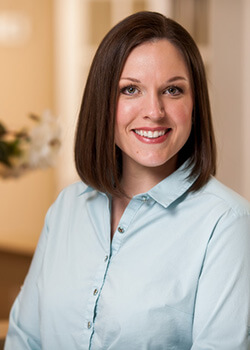 Amy has been working for Dr. Jeanmenne for seven years now, with 15 years of overall dental experience under her belt. She received her Bachelor of Science in Dental Hygiene and Business Management from the University of Pittsburgh. She is also a HIPAA officer and certified in local anesthesia, CPR, and X-rays. She enjoys getting to know her patients' families and hearing updates about how they're doing!
Amy is originally from Mechanicsburg. She is married and has two sons. In her free time, she enjoys traveling, playing sports, and taking naps. In the past, she did a 7 city tour of Germany and has also been to England and Ireland!
Christina, Dental Assistant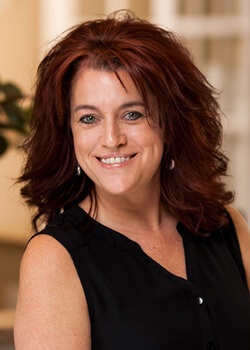 Christina has 17 years of dental experience, first joining Dr. Jeanmenne's team two years ago. She attended South Hills School of Business & Technology and is certified in X-rays, CPR, and ZOOM! Whitening.