November 29, 2017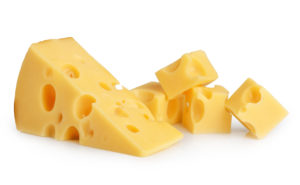 When it comes to your oral health, you're engaged in a never-ending battle. There are little, hidden plaque monsters who look to dig their acidic tentacles into the shining, white enamel protectors of your teeth. When these monsters are able to successfully mount forces against your oral health, the little holes they bore are called cavities. Your job, then, is to protect your valuable pearly-whites by taking the necessary steps to keep them safe. To help in the fight, your dentist in State College says you should consider a possible weapon – cheese. Learn what recent studies have revealed about the amazing benefits of this simple food.
A Way to Detect the Presence of Harmful Plaque and Bacteria
One way to detect the presence of plaque in your mouth is to measure the pH level, being mindful that harmful bacteria have acidic qualities. Thus, a pH level lower than 5.5 is a sign of a greater number of bacteria, and the possibility of tooth erosion.
What Studies Have Shown About Cheese
Cheese is classified as a dairy product because it is derived from milk, and this group of foods have been proven to make positive impacts on your overall bone health. But, recent studies show that cheese may have an even greater effect than other dairy products. Here's how the research was conducted.
The Test Groups – Researchers assigned 68 participants aged 12 to 15 to one of four groups: cheese, milk, sugar-free yogurt or paraffin (a colorless, odorless wax).
The Testing Begins – Each group either chewed or swished around their product for three minutes and then rinsed their mouths thoroughly with water.
The Results – Researchers found that upon measuring pH levels in the participants' mouths, the only group that showed a significant increase were the cheese eaters.
These results hold great significance because they show a possible link between cheese consumption and anti-cavity properties. Again, the higher the pH level, the less acidic the mouth is.
How Does This Effect Dental Care?
This information shows the possibility of a new ally in the fight for oral health, but it doesn't dismiss what we already know to be highly effective. Brushing and flossing your teeth two times a day still reign supreme in the hierarchy of oral care. Furthermore, your next line of defense is to maintain six-month visits with your State College dentist to ensure that you'll have a healthy mouth for years to come.
About the Author  
Robert Jeanmenne, DDS has been practicing dentistry and dental sleep medicine since 2001. Focused on building relationships, Dr. Jeanmenne enjoys helping his patients achieve their goals, and hand-picked his staff with that in mind. He practices at Centre Cosmetic Dentistry and can be reached for more information through his website.
Comments Off

on Dentist in State College Says Take a Bite of Cheese and Take a Bite Out of Cavities
No Comments
No comments yet.
RSS feed for comments on this post.
Sorry, the comment form is closed at this time.