January 20, 2018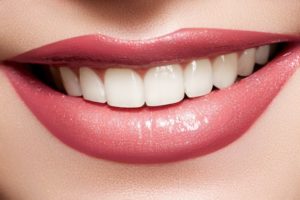 Do you get jealous when you're scrolling through your Instagram and see all your friends' beautiful smiles? Do you fondly remember the days when you could show off your pearly whites without wondering if anyone noticed all their little (or big) flaws? If you're unhappy with the way your smile looks, you have lots of options in front of you for transforming it. But how can you get started on the path to a brand-new grin? Your cosmetic dentist in State College is eager to help.
Step Into Our Smile Design Suite
It's one thing to look at before and after pictures on the internet of other people who have gotten their teeth worked on. It's quite another to decide if a specific cosmetic procedure is right for you. That's why we created our innovative Smile Design Suite. It will help you decide how to take your teeth from "meh" to amazing.
This 1,000 square foot space in our office is where we'll capture high quality images of your smile. Using those pictures, our software will give you a preview of what you can expect your teeth to look like after a certain procedure. This tool is amazing whether you're just thinking about getting your teeth whitened or you want a full-on smile makeover. It will help you have complete confidence in whatever treatment you choose.
If you're not quite ready to come into our office yet, that's all right. You can also take some smile selfies and email them to us, and we'll give you advice on what your next steps should be. However, keep in mind that this type of consultation doesn't offer the same level of detail that you would receive in our Smile Design Suite.
Learn More About Your Options
It's exciting to have the prospect of a new smile! However, before you leap into a treatment, it's good to do a bit more learning about your options. Be sure to ask your dentist in State College plenty of questions about any procedure you're considering. Here are a few things you can ask:
How long will the results of the treatment last?
How it will it affect the way I care for my teeth?
Are there any possible complications?
How much does it cost?
Are there any alternative treatments that will deliver similar results? (For example, bonding and veneers in State College might initially look the same. However, veneers provide a better long-term value.)
Do I need to take any preliminary steps before my teeth are ready to undergo this procedure?
Your smile consultation is just the beginning of your journey to becoming the owner of a set of teeth that you're proud to show off. Your cosmetic dentist will be happy to help you reach your goal of having a grin that just won't quit.
About the Dentist
Dr. Robert Jeanmenne has been practicing dentistry for almost two decades. During that time, he has helped many people fall in love with their smiles. If you have questions about how to transform the way your teeth look, Dr. Jeanmenne and the rest of our team would love to assist you. Please contact us at 814-238-2020.
Comments Off

on Not Sure How to Transform Your Smile? Your Cosmetic Dentist Can Help!
No Comments
No comments yet.
RSS feed for comments on this post.
Sorry, the comment form is closed at this time.