February 10, 2018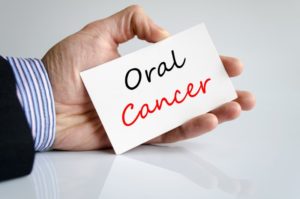 You've read about how important your preventive care visits with your local oral expert are to maintaining excellent oral health. You've also learned of the many aspects of your health that will be assessed from the neck up – one being an examination for oral cancer. To be on the safe side, though, you want to know how often you need this checkup done. Thankfully, your State College dentist will weigh in with answers to that question and provide other valuable information about the best practices to prevent oral cancer.
Where Does Your Dentist Look for Signs of Oral Cancer?
Every aspect of your oral examination for cancer is thorough. Here are the areas your dentist will generally look for any warning signs:
Gums
Lips
Inside your mouth
Tongue (both sides and under)
How Often Should You be Checked for Oral Cancer?
The examination that your dentist will conduct for oral cancer is done in conjunction with your semi-annual dental checkup and cleaning. Thus, you should be screened at least twice a year.
However, there are changes in your health that call for more frequent examinations, and if you've encountered any of them, it's imperative to tell your dentist. They include:
Chewing Tobacco or Smoking ­– The chewing or smoking of tobacco is one of the key contributors to oral cancer, so if you've acquired this habit since your last visit, it's important that your dentist know about it.
Received Stem Cell Therapy – The reason that your dentist needs to know whether you've received stem cell therapy is because it could cause sores to appear in your mouth that could be perceived as warning signs of oral cancer. So by bringing to his attention what is going on, your dentist can have a reasonable degree of expectation for what to see.
HPV Diagnosis – HPV (human papillomavirus) is a sexually transmitted disease that can develop into a form of oral cancer that leaves signs of infection on the tongue, tonsils and cheeks. So, again, it's very important to keep your dentist in the loop on a major health change like this.
What Can I Do at Home to Prevent Oral Cancer?
One of the best ways you have to fight oral cancer, along with maintaining regular visits with your dentist, is to practice excellent oral hygiene. This is important because it resolves the issue of bacteria growth – the source of most dental woes. And thankfully, it's not a difficult process – it just requires some discipline. Here are some of the practices that need to be included in your daily routine:
Brushing and Flossing – Brushing and flossing your teeth help to remove leftover food debris and the bacteria they attract.
Tongue Scraping – Another place that bacteria love to hangout is the tongue. They burrow themselves between the bumpy parts called papillae and can be spread to your teeth and gums. A tongue scraper will address them right where they are and remove them with gentle strokes.
Using Mouthwash – Finally, bacteria flourish in warm, dry environments, so when you flush your oral cavity with mouthwash, you serve two purposes: to add moisture to your mouth and also wash away excess bacteria. This serves as a great supplement to your main hygienic practices of brushing and flossing your teeth.
Now that you have a better understanding of why your regular appointments with your local professional are so important, be sure to take a proactive approach to your oral health. Reach out to your dentist in State College to schedule an appointment and take a bold stance for your wellness.
About the Author
Steadfast in his commitment to the health of each of his patients, Dr. Robert Jeanmenne practices at Centre Cosmetic Dentistry. He can be reached for more information about his services through his website.
Comments Off

on Your State College Dentist Weighs in on Oral Cancer Exams
No Comments
No comments yet.
RSS feed for comments on this post.
Sorry, the comment form is closed at this time.