February 20, 2018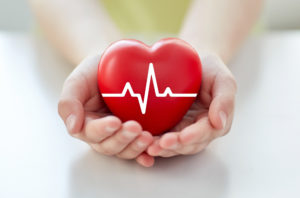 More and more, the medical and scientific worlds are discovering how interconnected the human body is. That means that what happens in one area holds as much significance in another as its place of origin. Thus, your State College dentist warns that if you are in need of having a dental procedure done that involves certain parts of your oral cavity, it's important to know the condition of your heart to prevent serious problems from occurring. Learn what procedures this applies to and oral practices that can protect your heart.
Why Your Dentist Needs to Know Your Heart History
The reason that your dentist wants you to have an awareness of the condition of your heart before having procedures like a pulpectomy (root canal), anything involving the skin inside the mouth or gums, is that any infected blood in those areas could flow down to your heart and cause serious complications like heart attack or stroke.
This further supports the recommendation of your oral expert and primary physician to maintain regular visits for checkups so that neither you nor your care provider will be blindsided by an issue that could be life-threatening.
Furthermore, preventive care, in general, lessens the need for more invasive procedures. In these situations, the American Dental Association recommends that you take an antibiotic to address the infection before the procedure to ensure your safety.
How Does Infected Blood Affect Your Heart?
When you have an infection in any part of your body, the result is inflammation, and the effects of this can be more severe depending on the region that it occurs in. Thus, infected blood from your mouth will flow down to your heart and the inflammation will cause the development of arterial plaque. And just as this sticky substance causes oral problems, it wreaks havoc on your heart, blocking the flow of oxygen through your arteries. Furthermore, if you have a preexisting cardiovascular condition, it just exacerbates it.
How Does Your Oral Hygiene Impact Your Heart Health?
The culprit of infection are bacteria, and their main nemesis is oral hygiene. Therefore, whether you have a pre-existing heart condition or not, you can prevent the circulation of polluted blood throughout your body by doing the following:
Brushing – It's recommended that you brush your teeth at least twice a day to remove leftover food particles and eliminate harmful bacteria.
Flossing – In conjunction with brushing your teeth, you should also be flossing at least two times a day. It allows you to remove debris between your teeth, an area you can't access with your toothbrush.
Eating Healthier – A very simple way to encourage better overall health is by eating naturally occurring foods like fruits and vegetables, which will help to create the type of environment inside your mouth that encourages total wellness.
To learn more about how your oral and heart health are connected and how you can ensure your overall wellness, just reach out to your dentist in State College today.
About the Author
With a focus on building relationships, Robert Jeanmenne, DDS leads a staff that he handpicked to assist in providing an experience that goes beyond just oral care, leaving patients feeling like they've had a life-changing and positive encounter. He practices at Centre Cosmetic Dentistry and can be reached for more information through his website.
Comments Off

on Your State College Dentist Says Your Oral Care Affects Your Heart Health
No Comments
No comments yet.
RSS feed for comments on this post.
Sorry, the comment form is closed at this time.