March 4, 2018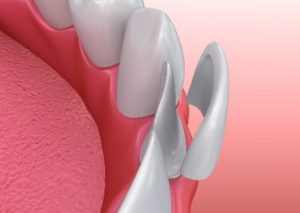 Most of the time, patients don't get a whole lot of choice when it comes to their healthcare. We trust our doctors to know which treatment is the most effective and rely on them to make the best recommendation. But when it comes to procedures that change your appearance, you should be in the driver's seat!
As a cosmetic dentist who has done countless smile makeovers, you can rest assured that we always work side-by-side with you. We know that the best treatment outcomes come from working together as a team, so if you're interested in porcelain veneers in State College, you'll be able to weigh in on how they'll look. Keep reading to learn more about the possibilities of this fantastic cosmetic procedure!
What Can Porcelain Veneers Be Used For In Cosmetic Dentistry?
Porcelain veneers are very thin, strong coverings that are adhered to the front of the teeth. They'll be matched to the color and shape of your existing teeth so that they look and feel completely natural.
Since they're so versatile, they're an excellent choice for any smile makeover in State College. But before we talk about how you can customize your veneers, let's discuss the types of smile flaws they can correct.
Gaps – Adhering two slightly larger veneers onto the teeth can close the space – without braces!
Chips – Small chips or cracks can easily be masked with veneers. Most of the tooth structure will remain, but the veneer will completely cover the front of the tooth, including any chipped areas.
Severe Stains – There are some types of stains that can't be corrected with whitening treatments. A good example is the permanent staining that can happen from taking certain antibiotics during childhood. Veneers will make these teeth appear white, smooth and stain-free.
Minor Crowding – If you have relatively minor crowding of the front teeth, it can sometimes be corrected with veneers! Just think of how nice it would be to have a beautiful, straight smile in just two appointments, rather than years of wearing braces.
Misshapen Teeth – Genetics can cause some front teeth to be small or misshapen, so they don't match the other front teeth. Veneers are perfect for giving a whole new appearance to these teeth.
How Can You Customize the Final Result?
As a cosmetic dentist in State College, our goal is to make you happy, so we always spend time listening to make sure we understand your unique goals and desires.
We also use imaging technology that allows us to review what your final result will look like beforehand, so you can customize your veneers to be a different size, shape or color – before we ever get started.
If you'd like to retain the gap in between your teeth or prefer a more realistic, less bright white shade, we can do that!
After all, cosmetic dentistry is not a one-size-fits-all approach. By working together, we make sure that your new smile is uniquely you – only better.
About the Author
Dr. Robert Jeanmenne is a cosmetic dentist who treasures the long-standing relationships he has with his patients. He highly values the trust they put in him and makes sure that he works with them every step of the way on their cosmetic procedures. If you have any questions, he can be reached via his website or at (814) 238-2020.
Comments Off

on Can You Customize Your Porcelain Veneers in State College? You Bet!
No Comments
No comments yet.
RSS feed for comments on this post.
Sorry, the comment form is closed at this time.