March 13, 2018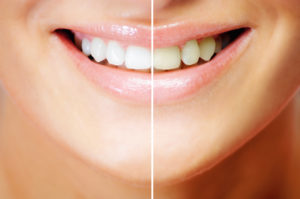 It goes without saying that dental work is a significant investment in yourself. Particularly when it comes to cosmetic procedures, you want to make sure that your results give you the appearance (and confidence) that you're after! But how can you make sure that your smile makeover in State College will turn out the way you want?
The answer is simple: Smile Design Suite. With this technology, we've made it a priority to make sure we're on the same page with our patients before even starting their procedures – and the results show it! Read more to find out how we make sure our patients are happy at every stage of their cosmetic treatments.
How Can You Know That Your Smile Will Look Great?
It's natural to want to know what how your smile will look before committing to any cosmetic work. That's why we invested in Smile Design Suite.
This software allows us to show you how specific procedures will look on you. We'll start by taking detailed photographs of your teeth from several different angles. Once we've uploaded these images into the Smile Design Suite, we can manipulate them to appear the way they would after cosmetic work has been done.
When you see a dentist in State College with this technology, one of the best things about it is the ability to see how different options for correcting imperfections will look. For example, if you have chipped teeth, how would veneers look instead of cosmetic bonding?
Also, once you've decided on a particular treatment you can specify how you'd like the final result to look. If you're getting veneers, you'll have a say on the shape, size and color before they're ever made.
What Else Should You Keep In Mind Before Cosmetic Work?
In addition to seeing an image of your final results, there are a couple of other things that are helpful to think about before starting your smile makeover.
First, you'll want to work with a cosmetic dentist in State College with a successful track record of working closely with their patients. Look for positive reviews to give you an idea of other patient's experiences.
You'll also want to see before-and-after photos to get a feel for the aesthetic approach of your dentist. This is a great opportunity to ask questions and see how other patients with similar smile flaws have transformed their smiles.
When it comes to cosmetic dentistry, the old saying holds true – a picture is worth a thousand words. You can rest assured that you'll get just the results you're after, and that's something to smile about!
About the Author
Dr. Robert Jeanmenne has nearly two decades of experience in general and cosmetic dentistry. He always makes sure his patients get the results they want from their cosmetic procedures and gets immense professional satisfaction from their reactions to their new smiles. If you have any questions, he can be reached via his website or at (814) 238-2020.
Comments Off

on Want To Know How Your Smile Makeover in State College Will Look?
No Comments
No comments yet.
RSS feed for comments on this post.
Sorry, the comment form is closed at this time.