May 13, 2018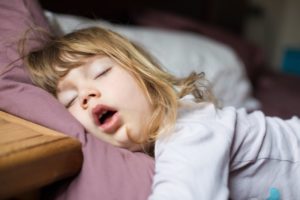 Your mom or dad may have mentioned that you used to drool a lot as a baby, but that doesn't mean it's normal if it happens now that you're an adult. It can be embarrassing to wake up with a gross pillow or while you're speaking to a coworker at work. Regardless, it's not something that should be ignored, especially when your dentist in State College has solutions that could help.
The next time you wake up to a pool of drool, consider these solutions instead of ignoring it.
Change Your Sleep Position
Drooling while sleeping is common, but sometimes it can be annoying or even disturb your sleep. If you sleep on your stomach often, your far more prone to allowing drool to seep out of your mouth. Instead, try sleeping on your back to prevent gravity from taking its effect. You may also want to buy a pillow specifically designed to keep you in a single position throughout the night.
Purchase an Oral Appliance
Your dentist can produce a custom-fitted oral appliance that shifts the position of your jaw, tongue, and lips. This should help facilitate swallowing, therefore make you drool less. Oral appliances are also ideal for patients with sleep apnea or who clench/grind their teeth at night.
Try Speech Therapy
Speech therapy can improve your jaw's stability and work to keep your lips closed fully. It can also make your tongue stronger and improve its mobility. While it can take a few sessions to make a difference, learning these techniques will help you improve your swallowing and reduce drooling.
Consider Botox Injections
Studies have shown that Botox injections can help patients with drooling by paralyzing the muscles in the salivary glands. This prevents them from functioning for about 6 months at a time. Follow-up appointments are necessary to prevent the drooling from reoccurring.
Treat Allergies or Sinus Issues
If you have allergies or are experiencing a sinus infection, it can cause increased saliva production. If your nose is blocked up, it forces you to breathe through your mouth, making it easier for saliva to drip out.
Begin Taking Medication
Certain medications like scopolamine, also known as hyoscine, is designed to intercept the nerve impulses responsible for triggering the salivary glands. Of course, these medications come with their fair share of side effects, so make sure to discuss them with your doctor first. They include:
Drowsiness
Dizziness
Dry mouth
Itchy eyes
An increased heart rate
Consider Surgery
This is only considered to be a last resort and is typically reserved for patients who have neurological conditions related to their drooling. If none of the other treatments provide results, you may need to have the sublingual or submandibular glands removed.
Have more questions about curing your drooling during sleep? Schedule an appointment with your dentist in State College today to learn how they can help!
About the Author
Dr. Robert Jeanmenne has been practicing dental sleep medicine since 2001. He finds building relationships with patients and creating treatment plans to be the most important aspects of his career. To learn more about his practice, contact your State College dentist through his website.
Comments Off

on Drooling While Asleep? A Dentist in State College Gives 7 Solutions
No Comments
No comments yet.
RSS feed for comments on this post.
Sorry, the comment form is closed at this time.